Bana Yirriji Art Centre in association with NorthSite proudly presents:
Nyungu Bubu: Stories from our Country
OPENING: 29 JUNE — 10 SEPTEMBER 2022
@ NorthSite Gallery
96 Abbott Street, Cairns
Queensland 4870
Australia
Bana Yirriji Art Centre is located in Wujal Wujal Community the following artists will be featured at NorthSite during CIAF 2022.
LILA CREEK | ANNE NUNN | ALEX BAIRD-MURPHY | BETTY SYKES | JOSIE OLBAR | CLARENCE BALL | & JUNIBEL DOUGHBOY
For more information: https://northsite.org.au/exhibitions/nyungu-bubu-stories-from-our-country/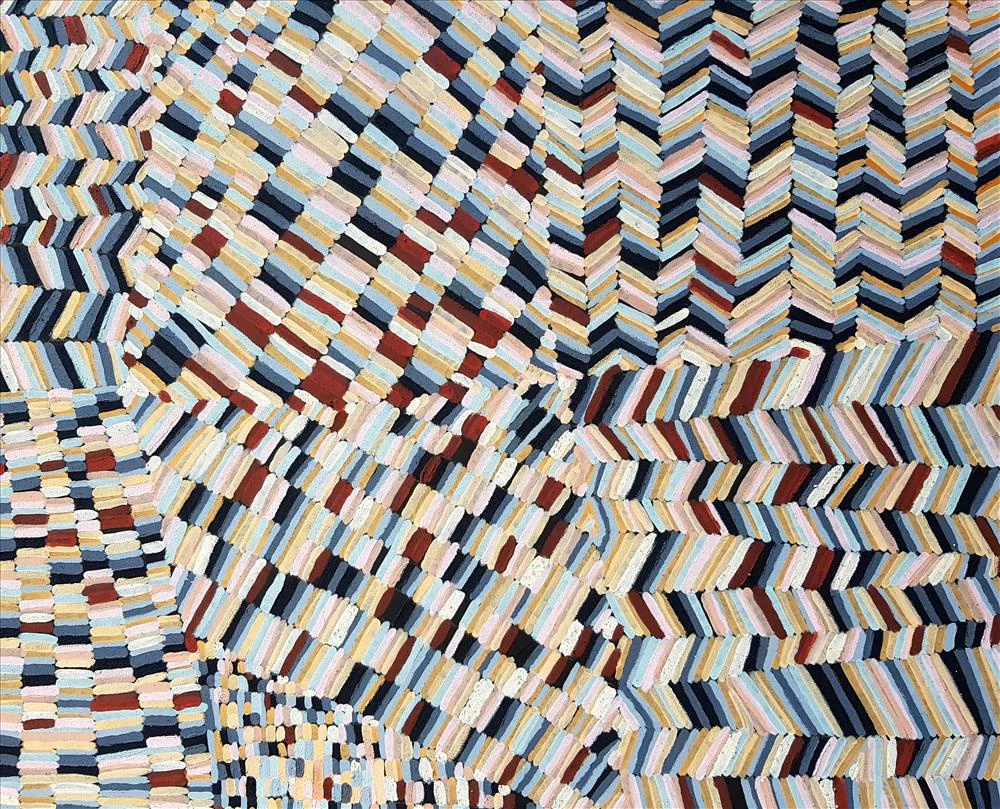 Bana Yirriji Centre is situated alongside the spectacular Bloomfield River, a short walk from the famous Wujal Wujal Falls. Bana Yirriji Art Centre represents artists from the Yalanji, Nyungkul and Jalunji clan groups.
In developing this body of work, the Bana Yirriji Artists considered concepts of sacredness. The title of the exhibition translates as Nyungu (our) and Bubu (Country). Bubu is also the term used for 'earth', which reflects the nature of these paintings that were created using locally found and processed earth pigments, by grinding local ochres into powder.