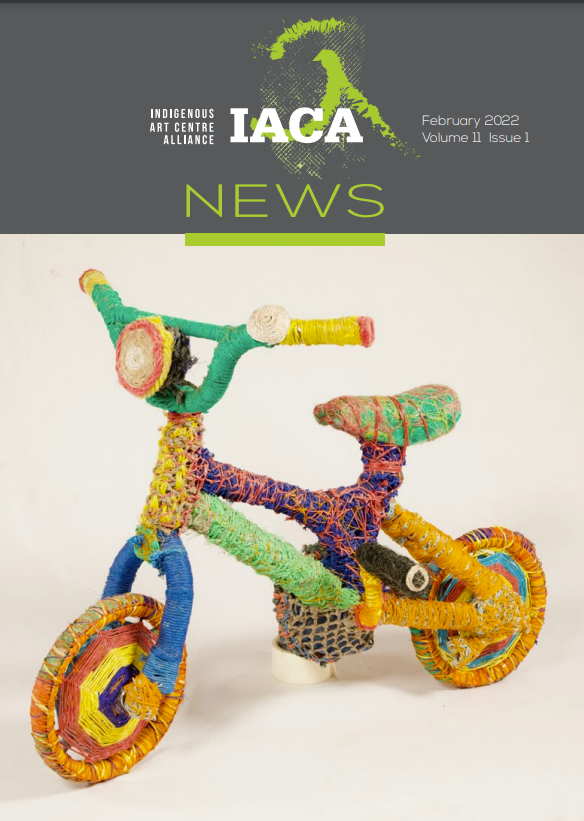 Bana Yirriji Art Centre's peak body IACA (Indigenous Art Centre Alliance, FNQ) has just released its latest news magazine online.
Stylishly designed with a new easy scroll layout, the February 2022 edition is now available.
In an effort to reduce its carbon footprint and with consideration for the unfolding pandemic IACA is moving all of its publications to online platforms.
IACA hopes to make this free digital publication more accessible and easily shared online, helping to promote the IACA NEWS to a larger audience – Bana Yirriji are pleased to share this new format and hope you share it with your family, friends and colleagues!
https://iaca.com.au/newsletters-publications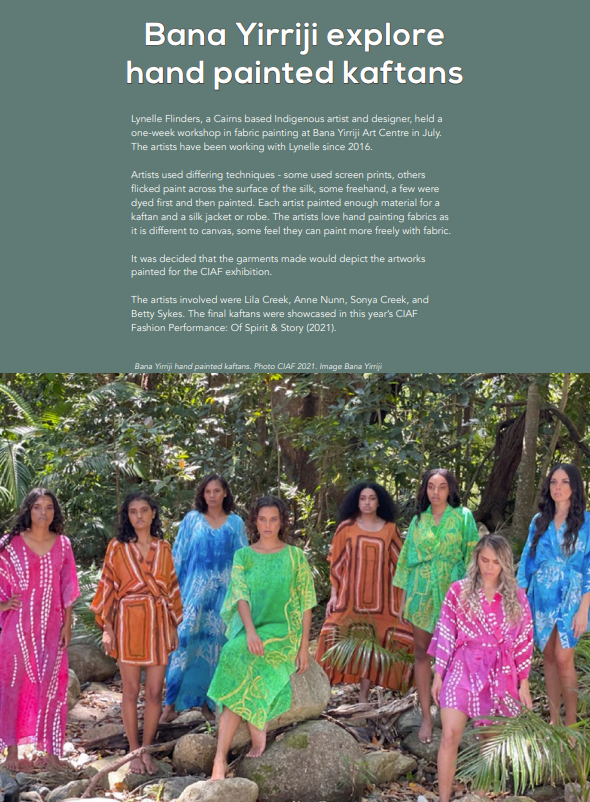 IMAGES:
Jean Walmbeng, Ghost Net BMX Bike. Photo Wik & Kugu Arts Centre
Sid-Bruce Short-Joe with Ghost Net fish, 2021. Photo Pormpuraaw Art and Culture Centre.
Models wearing Bana Yirriji Art Centre hand-painted silk kaftans. Photo CIAF 2021.